Mae Keane, the last of the Radium Girls, died Saturday. She was 107 years old.
Mae Keane did not care much for the job she had during the summer of 1924, painting radioactive radium onto watch dials to make them glow in the dark.

The pay was 8 cents a dial and Keane, then 18, was not as fast as her supervisor wanted her to be. Keane and her co-workers at Waterbury Clock Co., all young women, were told they could paint faster if they dipped their brushes into the radium-laden paint and then sharpened the bristles with their lips. But the paint was bitter and Keane would not "lip-point," as the practice was known.

"I made 62 cents one day," Keane told The Courant 10 years ago. "That's when my boss came to me and said I better find another job."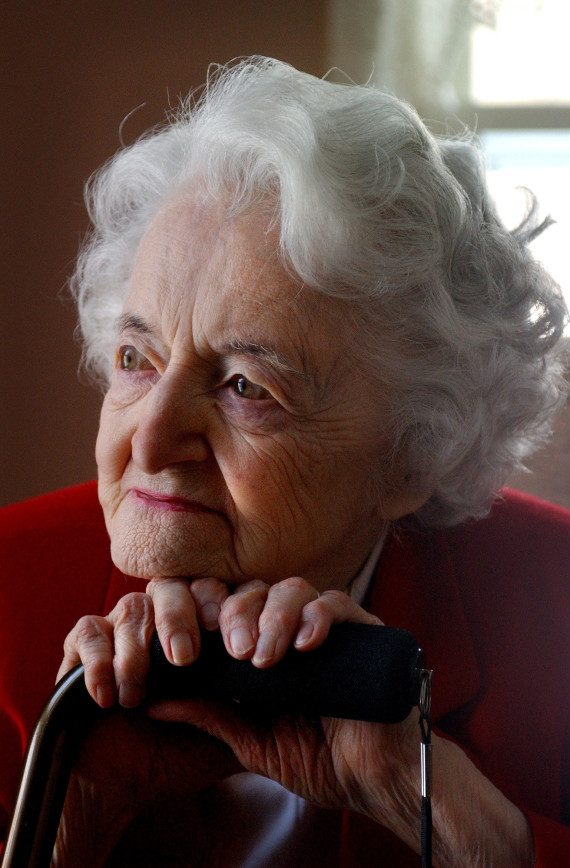 After years of Radium being added to everything from chocolate to lipstick, the death of five Radium Girls (along with the paint's inventor) brought a light to the unforgivable conditions in US factories, and spurred the tightening of industrial safety and food, drug, and cosmetic regulations.
Even today, you can still walk through the graveyards of Radium City with a geiger counter, and know where the Radium Girls were buried.