Every year, over 90,000 women are raped in the United States.
If you're an activist (or spend much time around activists), you might know this already. You might even talk about it, argue about why it happens, the effect it has on people, how to stop it.
What is less well-known is that every year, over 140,000 men are raped in the United States.
No one talks about it because it happens inside of prisons. No one cares about it because it happens to prisoners. On the inside, guards use rape (both implied and actual) as a form of prisoner control. On the outside, people joke about it. Worse even, they see it as a form of punishment prisoners should endure, even though rape inside of a prison is an order of magnitude more likely to transmit a disease than rape outside of one.
This is what 140,000 people looks like: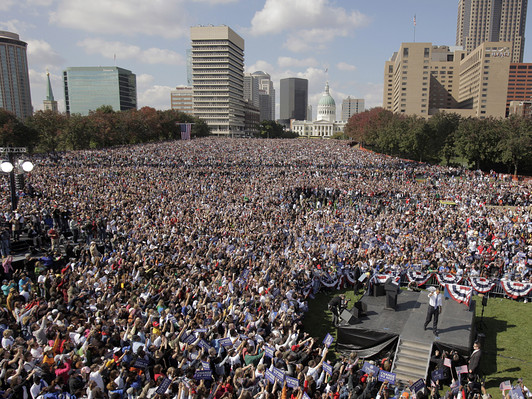 Generations from now, our treatment of criminals will be looked at with the same disgust and horror that slavery is viewed with today, and our society will rightly be condemned as cruel and barbaric for it.