…might I recommend the political compass test to help show you which party's platform is closest to your own views?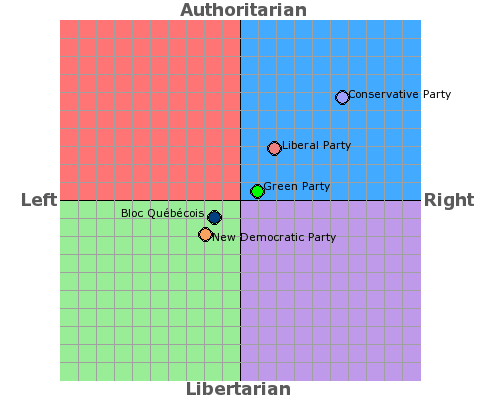 …and just for kicks, here's my result:
If I'm reading that chart right, I think it means I should set my ballot on fire.
Where are you, Canadian Pirate Party?