Holy shit. There's a whole AI-style alternate universe all over the net about the new NIN album. Behold the new tour shirt: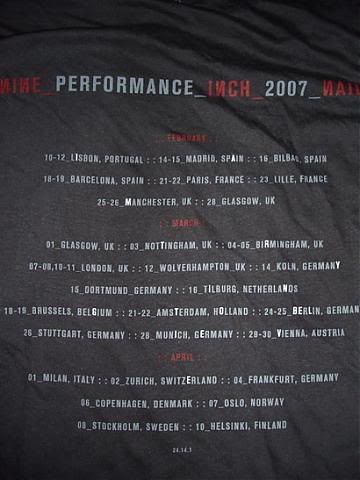 The highlighted letters spell 'I am trying to believe'.
…which brings us to iamtryingtobelieve.com, which then leads us to all kinds of crazy audio files and fucked up and awesome websites.
I don't know what to feel anymore, Trent. I am trying to believe. :(