Let me tell you about Star Control II.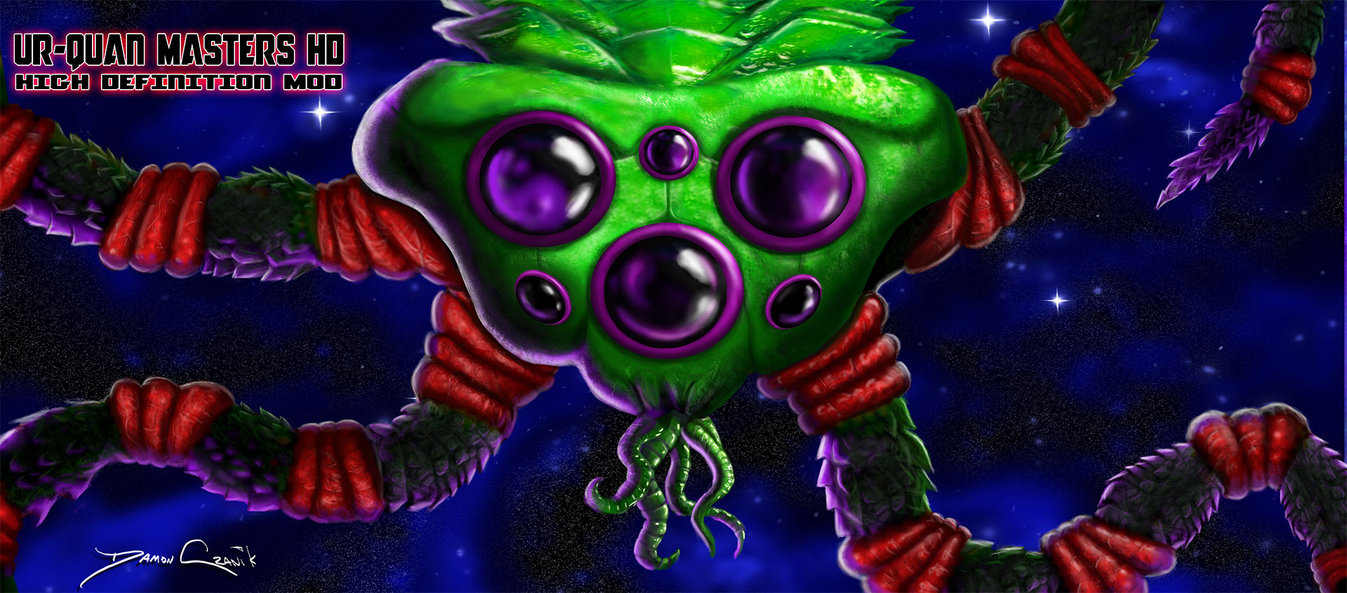 Star Control II is the best game. Like, actually the best game. If you've played it, you know how good it is. If you haven't, don't take it from me. There's no shortage of publications who agree with me on this one.
Star Control II is the best game ever made. Not the best classic game, not the best sci-fi game. Not even the best PC game. The best game. Ever. This is the kind of addicting game that invokes euphoria and will leave a great hole in your life after you've won. You'll wet your pants in anticipation to play this game after you've had a taste of it. For those of you who have played the game and do not agree with these statements, I feel genuine sorrow for all three of you.
Star Control II was easily the best open world game of its time. It's really rare, even today, to find a game that offers the same level of freedom, non-linear progression, and sense of scale that Star Control II has.
Simply put, Star Control II had everything. It was challenging, rewarding, open-ended, fun, and highly replayable. It's a genuine classic that's still unsurpassed, and it's so original that it hasn't even been imitated. And even though the game is more than 10 years old now, it still holds up extremely well, and most of today's sci-fi-themed games can't hold a candle to it. From playing Star Control II, you clearly get the impression that the game was a labor of love. Yet it's just as evidently a work of incredible talent and creativity.

Star Control II is easily one of my all-time favorite computer games, and one of those games that makes me feel privileged having played it–I felt like I'd dug up a chest full of gold doubloons when I discovered that game, it was so unbelievably good. It's just an amazing work of fiction, not to mention a really fun game. Long after I'd finished the campaign several times, my friends and I would still play the super melee mode for hours and hours. I never would have imagined that my favorite shooter and my favorite RPG of the era would be part of the same game.
There aren't any other games like Star Control II. The only other game that compares in the slightest with SC2 in ambition and scope is Mass Effect, and while the resemblance isn't coincidental, SC2's open-world and non-linear gameplay is on another level. And it was made over twenty years ago.
In 2002, Fred Ford and Paul Reiche III's company Toys for Bob released a partial source port of Star Control II under an open license, and over the next ten(!) years the fan community worked to transform it into a near-perfect port that is downloadable and playable on modern systems. (There's also a great-looking fan effort to remake the game in HD that I'll be downloading once I get home. If you start downloading it now, it'll probably be done by the time you're finished reading this!)
There was a sequel produced in 1996, but the creators (Fred Ford and Paul Reiche III) weren't involved and its existence is generally ignored by most SC2 fans. For years, Fred Ford and Paul Reiche III have talked about how much they'd love to make a proper SC3, but they couldn't get the trademark rights from Accolade.
Fans have been checking in with Toys for Bob every few years, but it didn't look like there was ever going to be another Star Control.
Stardock Entertainment has acquired the rights to the Star Control franchise in the ongoing sell-off resulting from Atari's bankruptcy filing. Stardock, producer of the popular space strategy games Sins of a Solar Empire and Galactic Civilizations I & II, has announced that it intends to use the rights to produce a new Star Control game, reviving a series that hasn't seen a proper sequel since 1996. According to a press release issued by Stardock, the company will begin work on the game "this year," with a release date to be determined.

The Star Control series—and Star Control II in particular—is an enormously important part of the PC gaming canon. The games are the reincarnation and true successors of the earlier Starflight series, and most modern space adventure games take at least some of their gameplay and humor elements from them (including Mass Effect, which director Casey Hudson has directly attributed to Starflight). At first blush, the news of Stardock's acquisition seems to be excellent for fans of space exploration games.
At first blush! But it's complicated, and there are big problems:
First, the sale was for the Star Control 2 trademark, and not the intellectual property of the games themselves. Toys for Bob own SC2 (which is why they were allowed to release the source), and any new Star Control game made by Stardock would need to negotiate with Toys for Bob to use any of the alien races or plot points from SC2.
Second, Stardock CEO Brad Wardell is a total asshole. He has a history of sexual harassment, and when he was politely asked by one of his employees to stop touching her hair (seriously) and to not make sexist jokes in the office, he replied that her request
is not acceptable to me. I am an inappropriate, sexist, vulgar, and embarrassing person and I'm not inclined to change my behavior. If this is a problem, you will need to find another job.
(Seriously!)
Third, Toys for Bob should be making this game. Stardock won't get it right. EA couldn't get it right. And it is for sure possible that even Toys for Bob wouldn't get it right — but they're the only ones who know what 'right' should look like.
SC2, more than almost any other game I've ever played, has a personality. The same way games like Portal, Thomas Was Alone, A Boy And His Blob, or Limbo have personalities. I wouldn't want to see Portal 3 made by EA, or Limbo 2 made by Bioware. Those games were brought to life as labors of love, and no amount of homage or respect by third parties can be expected to do them justice.
In a perfect world, Stardock would make whatever game they wanted to make, and then gift a license to the trademark to Toys for Bob so that they could make the game they've wanted to make for the last twenty years.
Unfortunately, it isn't a perfect world, and we're likely going to have to live with another imperfect followup to a perfect game.
But (quite fortunately), Star Control 2 is still out there, free to play, for any of us to dive into and discover all over again.
I can't wait.