I don't even know where to start.
Under my skin is broken glass and exposed wire.
My home has never felt so empty. I go to sleep expecting her to jump up on me at any moment, and I wake up thinking I'll see her in the kitchen when I go upstairs.
I have lost my beloved little Mothra and there isn't anything to be done about it.
…
There is so much happening that it's tough to figure out how I feel about anything. A lot of it I can't write about, because it's not my story to tell. But it's there, and it hurts.
I've had a lot of work lately, which is good. I've been taking more photos lately, which is also good. I went to Chicago last month, which was fun. I got a free Camaro for the weekend last weekend (Thanks, Chevy!), which was ridiculous. Spent the weekend driving to Unionville and Niagra Falls and St. Jacobs and Collingwood and wherever else seemed like a good idea at the time.
I also pulled the trigger on kitchen gear I've wanted to pick up for a while; Toronto doesn't know how to make pizza so I'm gonna have to learn to do it myself.
All of these good and fun things happening make it harder to talk about how upset I am about all the other things that are happening. Sure there are all these terrible things happening but hey I got to drive to a haunted house in a fuck-off yellow convertible transformers car so that should fix it all, right?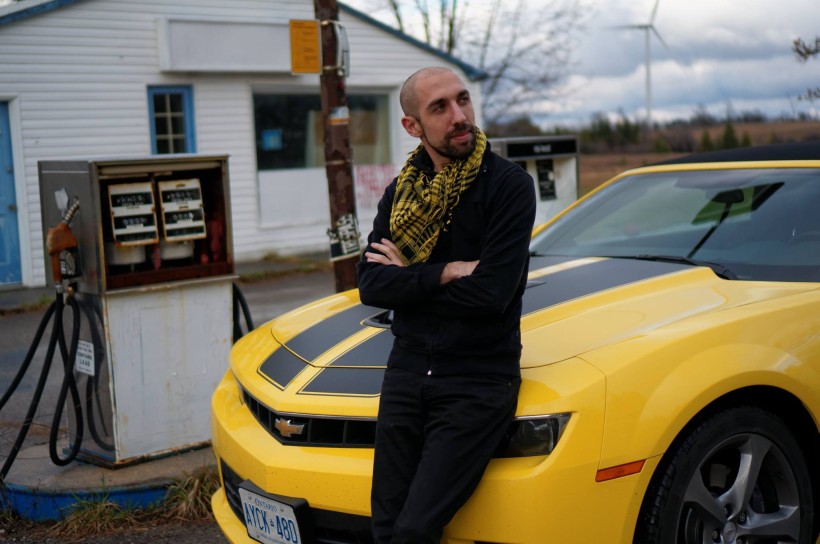 …
I'm okay. I'm not in danger, I'm not drinking my worries away, I'm not sick, I'm not broke, I'm not homeless. I've got friends who love me and all kinds of toys.
I'm not okay. I fight back tears every time I'm in the pet food isle. Being at home makes me sad. People I love are in trouble and in pain. I've got so much clutter in my house that I'm drowning.
I'm okay. I'm not okay.