Day 01 – Introduction:
I'm Jairus. I'm 31 years old, male, and I live in the city I was born in; Ottawa, Canada.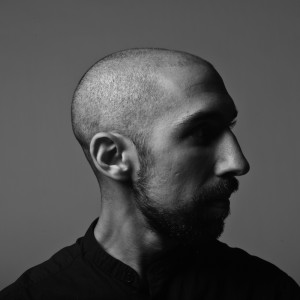 I work as the Web Communications Coordinator for a Crown Corporation, a stone's throw from Parliament Hill. I'm trying to cut down on the amount of groups/classes/etc that I identify as, but my Twitter bio claims that I am a DJ, hacker, electronic musician, designer, and copyright nerd. Things I am not include: white, straight, vanilla, liberal/conservative, religious, or good with money.
I don't remember much of my childhood, which is probably for the best. I have a lot of siblings, but grew up with my mother, and my brother Josh. (My younger brother named Josh, that is. I also have an older brother named Josh. It's complicated.) As a teenager I was very good at hacking, stealing, telling stories, being homeless, making friends, lying, and Quake. I moved to Toronto with my then-girlfriend (Jessica) and then-roommate (Venk) shortly after I got a job and a home, and spent a few years there alternately making crazy dot-com money and surviving on a bag of unwashed rice and other people's leftovers.
After coming back to Ottawa and spending most of my 20s living and loving with the multi-talented DJ Leslie and a rotating cast of friends, foes, and family, I struck out on my own last year, and now live alone in Chinatown with two feral kittens, three video game systems, and four single-purpose kitchen appliances. I'm madly in love with the beautiful Audra Williams, and try to avoid having Facebook describe any of my other relationships as 'complicated'.
I've just returned from a 5-week tour of the United States and Canada (playing the final show tomorrow at Zaphods, where I've DJed with Leslie for nearly a decade), and am really looking forward to figuring out what it is I want to do next.
Day 01 – Introduction
Day 02 – Your first love, in great detail
Day 03 – Your parents, in great detail
Day 04 – Your music, in great detail
Day 05 – Your definition of love, in great detail
Day 06 – Your hobbies, in great detail
Day 07 – Your best friend, in great detail
Day 08 – A moment, in great detail
Day 09 – Your beliefs, in great detail
Day 10 – What you wore today, in great detail
Day 11 – Your siblings, in great detail
Day 12 – What's in your bag, in great detail
Day 13 – Your mode of transportation, in great detail
Day 14 – Where you live, in great detail
Day 15 – Your childhood, in great detail
Day 16 – Your first kiss, in great detail
Day 17 – Your favourite memory, in great detail
Day 18 – Your favourite birthday, in great detail
Day 19 – Something you regret, in great detail
Day 20 – Your morning routine, in great detail
Day 21 – Your job and/or schooling, in great detail
Day 22 – Something that upsets you, in great detail
Day 23 – Something that makes you feel better, in great detail
Day 24 – Something that makes you cry, in great detail
Day 25 – Your sleeping habits, in great detail
Day 26 – Your fears, in great detail
Day 27 – Your favourite place, in great detail
Day 28 – Something that you miss, in great detail
Day 29 – Your favourite foods/drinks, in great detail
Day 30 – One last moment, in great detail